Disease of Conceit: Homeless US Iraq Veterans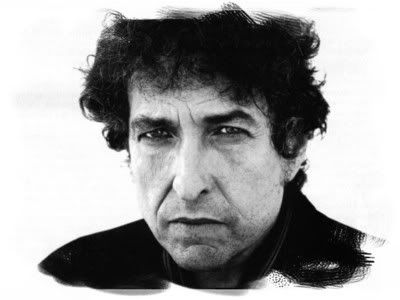 Disease of Conceit
by Bob Dylan, Oh Mercy album, Released: Sept 12, 1989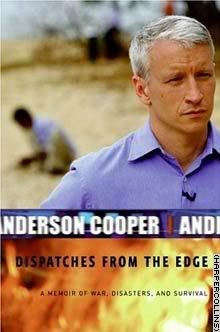 Anderson Cooper 360
Early Coverage by NPR, October 27, 2006.

Source: http://www.npr.org/templates/story/story.php?storyId=6394180
Joe Raicaldo leans against the '98 Plymouth he has been living in since his honorable discharge from the Army after he was injured in Iraq.

Mr. Raicaldo is Highly Articulate & Intelligent, Do We Have a Dignified Position for Him in your Company?
Serious Inquiries Only
COOPER (voice-over): There are two things National Guard Corporal Joe Raicaldo never dreamed he'd see: the sun setting over Iraq and the sun setting over his '98 Plymouth, the car he now calls home.
JOE RAICALDO, HOMELESS IRAQ VET: I never thought, like, after the ball was dropped, you're out here in this parking lot. I never thought I'd be here.
COOPER: The long road to get here, a parking lot in Jones Beach, New York, began two years ago in Iraq.
(on camera) So you were in this lane here?
RAICALDO: Yes, in that top piece in the front turret.
COOPER (voice-over): Joe was the gunner in this Humvee when his vehicle took a sharp turn and flipped. His body was nearly crushed underneath
RAICALDO: I just remember I couldn't move anything. I couldn't breathe. I was bleeding. You know, I just felt blood all over me, my face. And I squeezed out the words, "Get a medevac fast," because I thought that was it.
COOPER: Joe suffered traumatic brain injury, broke his back, all his ribs and shattered his left arm. He was unconscious for days.
RAICALDO: Told my sister they're going to fly her out there; I wasn't going to make it.
COOPER: To the surprise of his own doctors, he survived. Over many months doctors pieced him back together, using metal rods and screws to fuse his spine and metal plates to hold his shattered arm together.
(on camera) You have a lot of metal?
RAICALDO: A lot of metal. Probably built a small Eiffel Tower over there in hardware. COOPER (voice-over): Today every step hurts, but Joe remembers when he could run on this beach for miles.
RAICALDO: Me and my friend, we used to go eight miles that way.
COOPER: Joe can't lift more than ten pounds, so he couldn't go back to being an auto mechanic. Instead, he took a job with the National Guard, patrolling Penn Station in New York.
He says he lasted six months before landing in the hospital again with back pain and a bone infection.
RAICALDO: At that point I gave up. I simply gave up. I know I can't work. I have no income coming in. I'm finished.
COOPER: What he had coming in was $218 a month from a disability check. So it wasn't long before Joe, at age 50, ended up homeless.
RAICALDO: This is my clothes closet here.
COOPER (on camera): The trunk is your closet?
RAICALDO: Yes, forgive me. The maid didn't show up this morning. I'm going to fire her when I get home.
COOPER (voice-over): Joe says he's looked for part time work with no luck.
UNIDENTIFIED MALE: Hey, Joe.
RAICALDO: Hey.
UNIDENTIFIED MALE: How are you?
COOPER: He has one sister and a few friends who've offered to help, but he's too proud to accept it and too proud to stay in a shelter.
So he spends most days alone, a stranger in his hometown of Hicksville, New York, on Long Island. One possible reason for his withdrawal, Joe was recently diagnosed with Posttraumatic Stress Disorder.
RAICALDO: I just don't belong. I don't feel I belong anywhere.
COOPER: Joe is one of an estimated 600 homeless veterans from Iraq and Afghanistan. That's not many, compared with the 200,000 or so from all wars who are currently homeless.
But these vets are showing up even more quickly than after Vietnam, a war that left nearly 70,000 homeless, an even greater number than died in combat.
CHERYL BEVERSDORF, PRESIDENT, NATIONAL COALITION FOR HOMELESS VETS: If the experience with Vietnam is any predictor, I am very worried about the numbers of homeless veterans where people at risk of being homeless who are returning from Iraq and Afghanistan.
COOPER: The Department of Veterans Affairs is working to avoid a repeat of what happened after Vietnam.
JIM NICHOLSON, SECRETARY OF VETERANS AFFAIRS: There was a delayed effect with a lot of veterans after Vietnam. We know that. We've studied it. We've learned from that. And so that's why we're trying to intervene now right away.
COOPER: The V.A. spent more than a billion dollars on homeless programs last year, but some veterans still fall through the cracks. Misclassified, as the V.A. now says Joe was, unable to receive full compensation.
(on camera) You feel sort of like you got lost in the system?
RAICALDO: Absolutely. Lost -- I'm still lost. I'm still dizzy from what happened.
COOPER (voice-over): And sick and tired of fighting for benefits. Last month, though, Joe's persistence began to pay off. His disability status was raised from 20 percent to 60 percent, or $873 a month.
But as Joe puts it, in New York, that is just enough to either afford an apartment or eat, not both.
RAICALDO: I'm disgusted. And it's not because I'm a veteran or a soldier or somebody who served. That means nothing. You know, we choose to go. No one forced us to go.
I'm just saying you should be treated like a human being, for God's sake. That's all I want. And I think about the other veterans from other wars and they're still fighting to this day. And it's just -- it's horrible. And I had to live it.
COOPER: It was only after CNN made repeated inquiries about this case that the V.A. called to inform us that Joe would finally be granted full 100 percent disability status, retroactive to March and worth $2,600 a month. Meaning he may actually get to sleep in a real bed very soon.
When we called Joe with the news, he said he'll believe it when he gets the first check.
The war in Iraq may have broken his body, but it's the fight here at home that's come close to breaking his spirit.
Aired November 10, 2006 - 22:00 ET

---

Homeless Vet Found in River
November 5, 2006
A man found dead Saturday in White River had been discharged hours earlier as a patient at the nearby veterans hospital, police said.
Roger Wightman, 45, was found floating in the river about 7:50 a.m. by two people crossing the 10th Street bridge.
"It appears the individual was homeless," said Indianapolis Police Department spokesman Sgt. Matthew Mount. "He'd been released from the VA hospital on Friday evening."
The Richard L. Roudebush Veterans Affairs Medical Center is located by the river at 1481 W. 10th Street.
Indianapolis Fire Department divers recovered Wightman's body. Mount said an autopsy would be conducted Monday to determine a cause of death.
---
This is What You Call Supporting the Troops???
... and the Line just Gets Longer & Longer,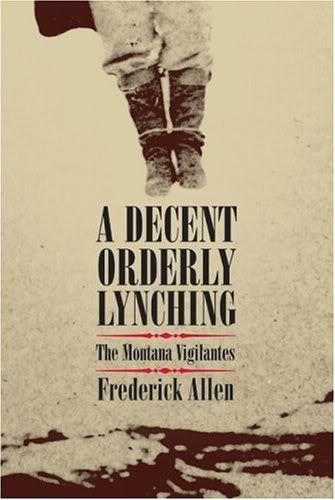 Yes... More So Than Ever. Maybe the Hooded One will be an Veteran??