US Senate Finance Ranking Member Sees Firsthand - The China Syndrome Threat
| | |
| --- | --- |
| | US Senator Max Baucus of Montana Smells that Smell... |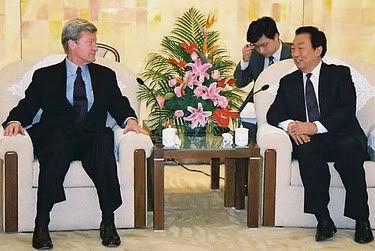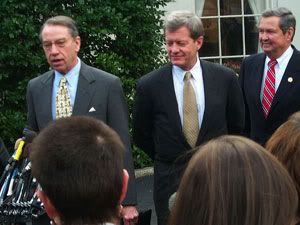 Not only does the Good Senator smell that smell, but he can spell "Economic Development", perfectly,...

Economic Development
Continuing Economic Development Efforts

Over the years, I've helped Montana businesses expand and we've worked to attract new companies to our state. I worked hard to bring Centene and its new claims processing center to Great Falls, which should open in 2005, and will continue to attract major businesses to Montana.

I've organized numerous trade missions to develop new markets for Montana businesses and products. I recently negotiated a $10 million deal to sell Montana agricultural products to Cuba, and led business delegations to Asia, New Zealand and Australia in 2004.

I've brought ambassadors from more than ten countries to Montana to explore business opportunities. Introducing the world to Montana's economy ensures that we will remain competitive as the world grows smaller.

I had three rules at the first Economic Development Summit I organized, in 2001. These are rules I continue to live by in order to keep our momentum going and create good paying jobs:

First, No Politics. There's just no room for politics when it comes to Montana's economy. It's about working together and doing what's right for our economy. As the sign on my desk says, "Montana Comes First!"
-- Author's Comment: Max, Lets go all the way-- America First!

Second, All Solutions Should be Private-Sector Driven. Private-public partnerships are key to providing the right environment to help our economy grow.

Third, Nothing's Off the Table. An open mind and outside-the-box thinking are essential in this new economy. I'll continue to work together to find new ways to create the jobs that will let our kids stay here to raise their families.

Okay, History lesson is over...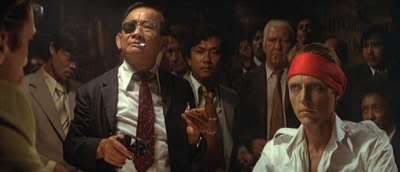 Now, Try and Stomach This...

C-Span Sen. Max Baucus (D-MO) on American Competitiveness, January 25, 2006
---
We better come up with Something Fast and Innovative & a Lot more Valuable than Fortune Cookies to Export to China by 2010...
Previous pieces of April...