GM's Idle Class: Big Pay, No Work
GM's Idle Class: Big Pay, No Work
By Jonathan Fahey & Joann Muller, 10.17.05
GM has thousands of workers collecting paychecks for not doing much. What would it take to get them off the payroll? Probably more than GM could afford to spend.
Scott Taylor spent this summer fixing up neighborhood parks in Edgemere, Md., a pleasant suburb in Baltimore County that juts into Chesapeake Bay. He trucked sand into the waterfront Lynch Point Park to rebuild the beach, power-washed the play set, fixed the fences and helped a Boy Scout troop paint a flagpole. For this and other community service work Taylor earned $31 an hour along with fully paid health insurance and credit toward raises and his pension. Who's paying him? General Motors, the carmaker that has lost $1.3 billion so far this year.
Taylor, 49, is an autoworker, but GM no longer has a job for him. The Baltimore factory where he worked for the past 21 years closed in May. Instead of sending Taylor packing with a nice severance package, GM put him in what's known as the "jobs bank." Under a contract it first negotiated with the United Auto Workers in 1984, GM is obliged to pay workers who lose their jobs full wages and benefits, even though they are not building vehicles.
Across the U.S. some 5,000 GM workers like Taylor are in the jobs bank. Many are doing what Taylor is doing, volunteering at parks departments, fire departments, churches, schools and GM dealerships. Others are going to community colleges, with tuition aid from the UAW and GM. Still others go to a room in an industrial park or shopping mall near their closed factory, in Baltimore; Linden, N.J.; Lansing, Mich. and elsewhere, and pass the time playing cards, watching movies and doing occasional paperwork. Some transfer to other GM factories when jobs open up. Others stay in the jobs bank until retirement.
GM's cost for all those idle workers: $750 million a year.
It's a situation no one likes--not GM and not workers like Taylor. "I'm getting an opportunity to help out, and my community is getting free labor," Taylor says. "But I enjoyed my job, and I hated to see it go. I want to be in the plant, working."
The pay guarantee is one more reason--after disappointing cars, brutal competition and health care costs--that GM is having trouble getting its finances in order. Chairman G. Richard Wagoner has said GM needs to shed 25,000 or more workers by 2008 and close three or four factories. But unlike most companies, it has labor costs that are fixed. The costs don't go down when GM closes a factory.
The idea behind the thumb-twiddling jobs bank, paradoxically, was to give workers an incentive to do their jobs faster. In the early 1980s, as Detroit automakers were getting slammed by the first wave of Japanese competition, GM realized that workers would only come up with ways to boost productivity if they were sure it wouldn't cost them their livelihood. The jobs bank was intended to be a temporary holding pen for workers awaiting reassignment. GM's productivity has indeed risen--31% since 1995, according to Harbour Consulting--but its market share has steadily dropped, from 32% to 27%.
A logical solution, it would seem, would be to buy out workers like Taylor. In principle there ought to be some severance pay that would make GM better off, because it would be less than it would otherwise fork out to keep a worker in the jobs bank but would also make the worker better off, because he could quit the make-work and take a real job somewhere. "From a social standpoint, there couldn't be anything but an improvement," says University of Chicago economist Chad W. Syverson. "If they're bought out, at least they can go do something else that's productive, besides playing cards."
So why isn't GM buying out redundant workers?Probably because the sums involved are so large. A jobs banker who quits is walking away from extremely valuable benefits--not only a rich guaranteed wage of $70,000 but precious health coverage, too. His pension kicks in when he quits at, say, age 62, and the health insurance lasts for as long as he lives. To be sure, he can get Medicare at age 65, but it isn't anything close to GM's insurance in quality. So a 50-year-old worker is walking away from 12 years of paychecks, or $840,000, plus health coverage for himself and his family for 15 years, plus the equivalent of Medigap insurance for as long as he and his spouse live. Tote it up and you have $1 million or more sitting on the table.
What this 50-year-old would gain by walking away is the freedom to take another job. But that other job--in construction, say--might pay only half as much. And who wants to start hauling asphalt shingles at age 50? The flagpole assignment doesn't look so bad now.
Would $500,000 tempt people to leave? It might. "If you offered $500,000 to autoworkers, I wouldn't want to step in the way of the stampede," says former UAW President Douglas Fraser. But some of these workers might resist even that sum. Taxes would cut it in half. The health benefits, in contrast, are tax free.
In January 2004 Chrysler sold an Indiana component factory to a supplier, Metaldyne. To make the deal palatable to the unionized workers, Chrysler offered them an incentive of $10,000 per year of service, in exchange for a $10 wage cut and reduced health coverage. Only 200 or so of the 1,100 Chrysler component workers, mostly younger ones, accepted that deal. The rest retired or decided to wait for reassignment in Chrysler's jobs bank.
Julie Langley, 31, spent 11 years at GM, most on the assembly line and in the body shop at Baltimore Assembly before landing in the jobs bank. She would seem young and vigorous enough to want to find another job or career. Yet she says she doesn't want any part of a buyout. "I don't want to walk away from 11 years of my life," she says. "And I'd be facing employment without a pension and without health care." Since the plant's closing in May she has been taking classes in global business and public policy, and doing office work at a UAW union hall. She's on a list to get hired at GM's Baltimore transmission plant, but her lack of seniority may keep her waiting a long time. She'll move to take another GM job but would rather not.
For its part GM probably doesn't find the notion of writing $500,000 checks very appealing. Multiply that sum by the 5,000 workers in the jobs bank and 20,000 additional workers who ought to be there and you get $12.5 billion. That's a significant fraction of the company's dwindling net worth. The deterioration of GM's former partsmaking unit, Delphi, could make matters worse. If Delphi goes into bankruptcy as it has threatened, GM could be on the hook for Delphi's retiree costs. To avert a filing Delphi wants GM to take back 7,000 workers, many of whom would end up in the jobs bank.
If GM simply bides its time, the jobs bank obligations will shrink. Each year some jobs bank workers reach retirement, some die, and a tiny handful leave voluntarily, without any lump sum. Time, too, will eventually cure GM's health insurance crisis. GM has 181,000 workers left in North America, yet it has 1.1 million people collecting health benefits from the plan--workers, retirees and dependents. That number is starting to shrink, but it will still take quite a while for GM to age its way out of that burden. Only $16 billion of GM's $77 billion health care obligation to retirees is funded.
Wagoner might offer some concession to workers to accept a shrinking of the health coverage. He could also seek an overhaul of the benefits package, including ending the jobs bank in 2007, when the UAW contract ends. Expect the union to fight hard on both fronts.
Meanwhile, James Heid, 45, who installed the second seat belt in Astro vans for 13 years, gets job training, of a sort. On a recent afternoon Heid was having a beer at the Angle Inn, near where the hulking Baltimore factory sits, lifeless, off to the side of an elevated stretch of Interstate 95. He was rushing off to class at Dundalk Community College, where he takes history and blueprint reading. Truth is, Heid doesn't have much interest in those classes. But he says he sure as heck doesn't want to sit at a table in the jobs bank room eight hours a day, waiting for a job that will probably never open up. So he's marking time, to no one's advantage.
---
My Comment:
My God... it takes a huge private sector employer to invest in its people to 'up the productivity' in the face of working themselves out of job and is forced to stick to its committment to 5,000 plus people.

Shame on the Congress...

Shame on the President...

Shame on Us???

... for not investing in ourselves.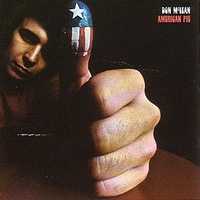 "So, bye bye Miss American Pie
Drove my Chevy to the levy
But the levy was dry
And good ole boys where drinking whiskey & rye
Singing, 'This'll be the day that I die, this'll be the day that I die...'"